Volunteer Sign-Up is Open!
The Escape From Alcatraz Triathlon will take place on June 11, 2017. Volunteers are needed for race day, as well as for the Fitness Festival on June 10th and for Goodie Bag Stuffing on June 8th. Volunteer and be part of the action!
If you already have an account on this site, click on the Login Widget in the upper right, log in, and then click on Triathlon Volunteer Opportunities to choose where you'd like to volunteer. First time volunteering for the triathlon? Click here to create an account as a volunteer. Want to know more about the race itself? Click here for more information.
Pre-Register on this site no later than April 30th - and you'll be entered in an early-bird drawing to win one of five pairs of Hoka One One Challenger ATR 3 running shoes!
Volunteer Incentive Program Drawing for Athlete Volunteers
Athletes who pre-register to volunteer for this year's race will be eligible to enter our volunteer incentive program drawing for a 1 in 3 chance for a guaranteed spot in next year's race. Those selected through the drawing will receive a 20% discount on the registration fee for the 2018 race. Support your fellow athletes by volunteering this year and increase your chances of securing a spot to race next year!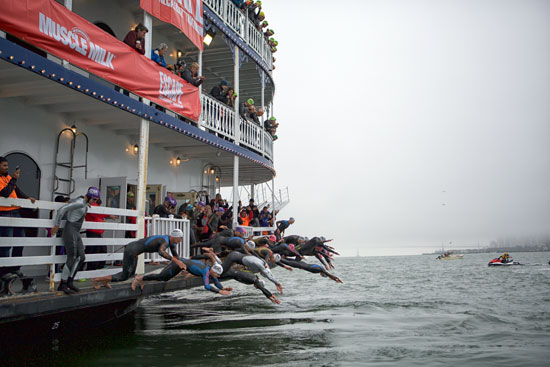 2000 Athletes will hit the water on Sunday morning, June 11th. 2017!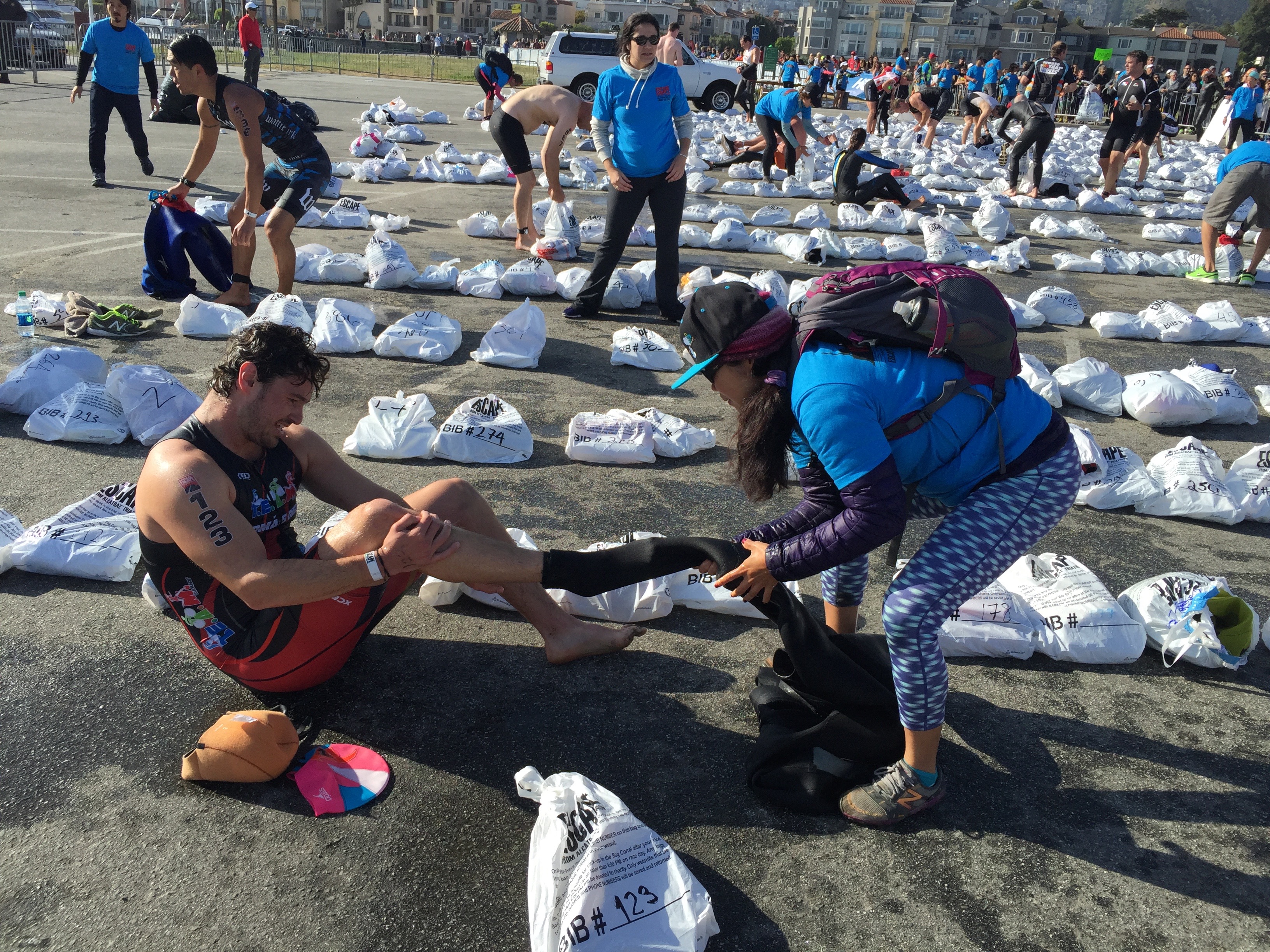 Volunteers facilitate the race from start to finish!

Join our incredible team of volunteers in 2017!